BY DELBRENNA | OCTOBER 27TH, 2020
TRAVEL-THEMED PENDANTS

Travel is the only thing you buy that makes you richer. But what if you can't travel? If you are missing traveling as much as we do during these difficult times, we hope that our travel-inspired pendants will put a smile on your face!
Here is the first guide to DelBrenna's travel-themed jewelry for the travel-lover in your life! It is a perfect gift idea to treat yourself or give someone who misses getting on a plane and exploring the world.

THE GLOBES

Besides complementing our unique chains, our globe pendants will distinguish you and your passion for travel. They may even inspire you to turn your wanderlust into reality.
Whether small or large, our globe pendant will give new life to familiar outfits, serve as inspiration when you're back at home, and even support charities around the world. Even if you're not a globetrotter yourself, they will make for the perfect gift for the traveler in your life.

We always like to draw inspiration from our roots and our story, so what better pendant than the globe to represent our paired souls, the Italian and the American one? We have two shops on each side of the earth and families in both hemispheres. That's what this pendant is all about, two souls in one handcrafted beauty — It means the world to us.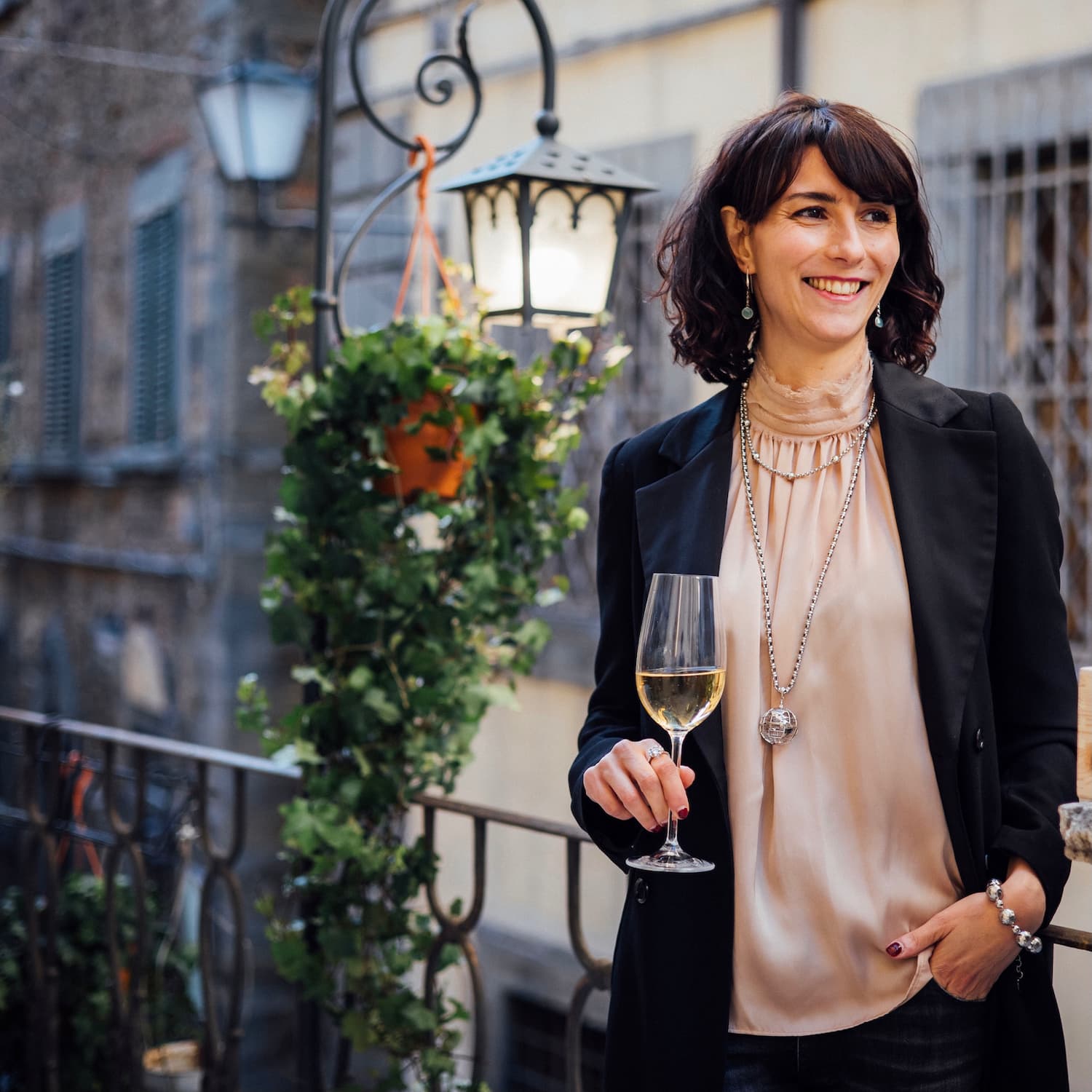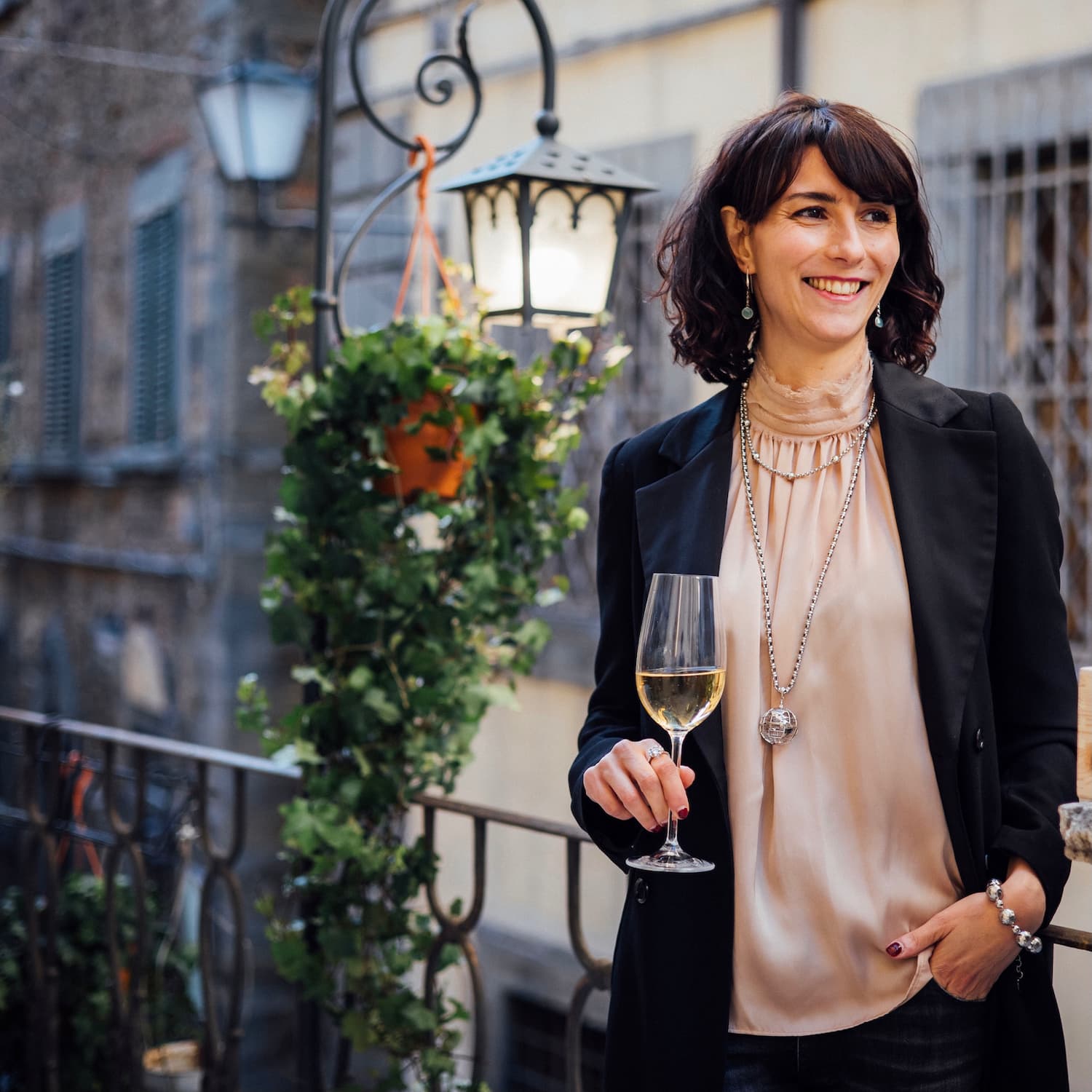 Large Globe Pendant in Silver
$379.00
Everywhere you go becomes a part of you. DelBrenna's Globe Collection was inspired by the incredible people who bring the world to Cortona and help spread the magic of Tuscany. We hope the world is your oyster because you are more precious to us than any pearl! 
Details:

Made in Italy, Handmade Italian Jewelry
Material: 925 Sterling Silver
Finish: Rhodium over silver
Size:

 Diameter is 1 1/2 inches (3.8 cm), height is approximately 2 inches (5 cm) including bail. 

Details: The bail slides to any DelBrenna necklace 5mm and under. Chain not included.
Choose your chain.
THE GLOBES WITH STONES
One day we had the great intuition to place a gemstone inside our globe pendant. Our natural gems, cut into bead-shapes, happen to fit perfectly into our small globe. Casting the globes using pure sterling silver 925 composed of two halves, we place the gem in one half and then solder the other half closed! Next, we add the bail, polish, buff, and finally, complete each one with the luxurious finish of choice. As always, many steps to provide you with a unique beauty to wear.

And here we are — no limits to our artisan vision! Since then, we have created globes with amethyst, mother of pearl, onyx, and rose quartz... But our favorite remains the iconic earth color: turquoise! Our globes with gemstones add a touch of color to any look for every stylish globetrotter!
THE airPLANE

The ultimate symbol for travel: DelBrenna's "my life in the sky" airplane pendant. A friend of ours asked us to design a plane pendant to commemorate the moment she took the job of her dreams as a flight attendant. We loved the idea so much that we have now developed a smaller plane pendant to complement our collections! Isn't it wonderful?
THE HOT AIR BALLOON

The journey of a thousand miles starts with a single step. DelBrenna's "Take to the Sky" hot air balloon pendant reminds us that sometimes you have to take the road less traveled to get where you want to go in style!
This pendant will remind you of unique places you've been, either in person or in your daydreams!
Our hot air balloon is specially designed to be worn on long chains (C or D lengths). The design is enriched by our signature 3mm links chain, soldered around the balloon. This whimsical sculptural piece is guaranteed to make you smile!
Hot air balloons
the guiding compass

One of the newest additions to our DelBrenna designs is the guiding compass pendant.
This exclusive piece is for the traveler at heart! Guiding you to your dreams, this compass features a quote on the back in Italian, "NON SMETTERE MAI DI ESPLORARE," which in English means "Never Stop Exploring." We love the message, and we definitely live by that here at DelBrenna!

Guiding Compass Pendant in Silver
Guiding Compass Pendant in Gold
A silver frame for your travel memories

Framed photos make a house a home, and if they display images from your travels, they will always put a smile on your face!
Have a look at our gifts section; we have a whole collection of Tuscan-made, handcrafted silver frames to show off your memories.