BY DELBRENNA | NOVEMBER 3rd, 2020
November Birthstones:
Blue Topaz & Citrine

The birthstones of November are two absolute DelBrenna favorites: Topaz and Citrine.
Topaz comes in different colors, although one of the most common is the light blue variety. Citrine is especially famous for its charming yellow and golden hues. Both these gemstones are said to have calming energies, bringing good luck and warmth to the wearer.
Our blue topaz and citrine gemstones are good quality gems and not as rare as many other gemstones. This means that our November-born fans will have many options to choose from! Blue topaz and citrine rings, pendants, and necklaces have embellished DelBrenna collections for years. Your challenge will be picking your favorite!
BLUE TOPAZ

Topaz exists in an array of beautiful colors, from colorless to pink. The most popular and readily available color of topaz is a lovely, watery blue.
Topaz symbolizes love, affection, and sweetness. It invites good fortune, creative energy, and concentration.
This charismatic birthstone has many powerful healing properties and is believed to help heal depression, promote productivity, and balance emotions.
Products in the spotlight
Filary Pendant in Silver with Blue Topaz
$189.00
The beautiful, cheerful color of blue topaz makes it one of our favorite stones. Looking at this gorgeous blue stone transports you to a clear summer day in Italy! The simple circle shape of this 10mm briolette cut stone is perfectly framed by our Signature Links Chain to create a beautiful pendant that enhances every look. 
Pendant in 925 silver with DelBrenna's Signature Rhodium Finish. Total length 3/4" (19mm). Bail slides over most DelBrenna chains. Chain not included.

Featured chain is Links 3mm.
Or choose your chain.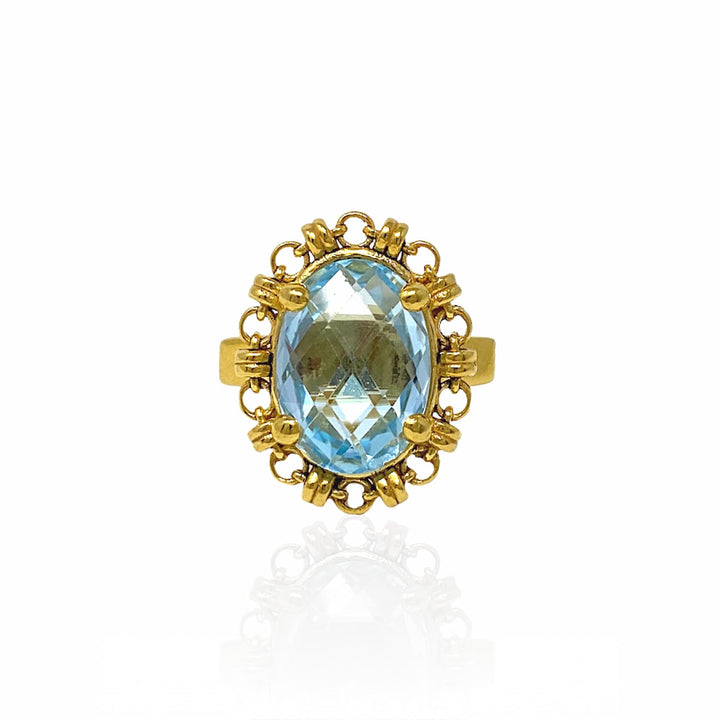 Aperitivo Ring in Gold with Blue Topaz
Filary Ring in Silver with Blue Topaz
CITRINE


Golden toned Citrine is a yellow quartz often associated with the sun. Citrine originates from the French word, "Citron," which means "lemon." Who doesn't love a sparkling lemon-hued jewel?
Known as the "light maker," Citrine represents vitality, promotes health, and is used as a healing crystal for the circulatory system, cleansing the blood, kidneys, and vital organs. In Feng Shui, Citrine is believed to generate prosperity, wealth, and abundance.