BY DELBRENNA | SEPTEMBER 15TH, 2020
HARVEST TIME JEWELRY

September welcomes a month of change.
Breathtaking sunsets come a little earlier; nights get cooler, the bright yellows and oranges of Summer turn into beautiful deep reds and purples and browns of early Fall. Ever so inspired by nature, we welcome September - and the harvest season - with a gleeful heart and the perfect DelBrenna sparkle.
SANGIOVESE GRAPE LEAF: a harvest-inspired pendant
When crafting our DelBrenna collections, we always like to draw inspiration from nature, our Italian roots, and Tuscany. This time we were especially inspired by harvest time, a magical time of the year when rich grapes turn into delicious wines. We were thinking about a pendant, what better subject than the most famous grape leaf in Tuscany?
something really tuscan

Sangiovese is a grape variety used for red Italian wines, dating back to the time of Roman winemaking. It is understood that the grape was first cultivated in Tuscany by the Etruscans from wild Vitis Vinifera vines. The grape's name literally translated to "blood of Jove," which refers to the Roman god Jupiter.

Outside Italy Sangiovese is most famous for being the only component of Brunello di Montalcino and Rosso di Montalcino and the main grape of the blends Chianti, Vino Nobile di Montepulciano and Morellino di Scansano.

The DelBrenna Sangiovese leaf pendant is perfect for wine lovers.

Something really Tuscan that you can wear on a beautiful DelBrenna necklace!
FILARY GRAPE COIN: STYLE TUSCANY INTO YOUR WARDROBE

Our beloved Filary Coin Pendants also carry symbols directly from the Tuscan countryside.
Among these, one is deeply connected with the harvest season: it is the 5 Lira coin pendant, commonly referred to as our "grape coin"!
The pendant features a replica coin made by DelBrenna, representing an old Lira coin from Italy with grapes on one side. It is the oldest version of the 5 Lire coin, produced between 1946 and 1950. It comes in different finishes, including our exclusive green patina that highlights the grape design. The frame encircling the coin is made of our iconic 3mm links chain.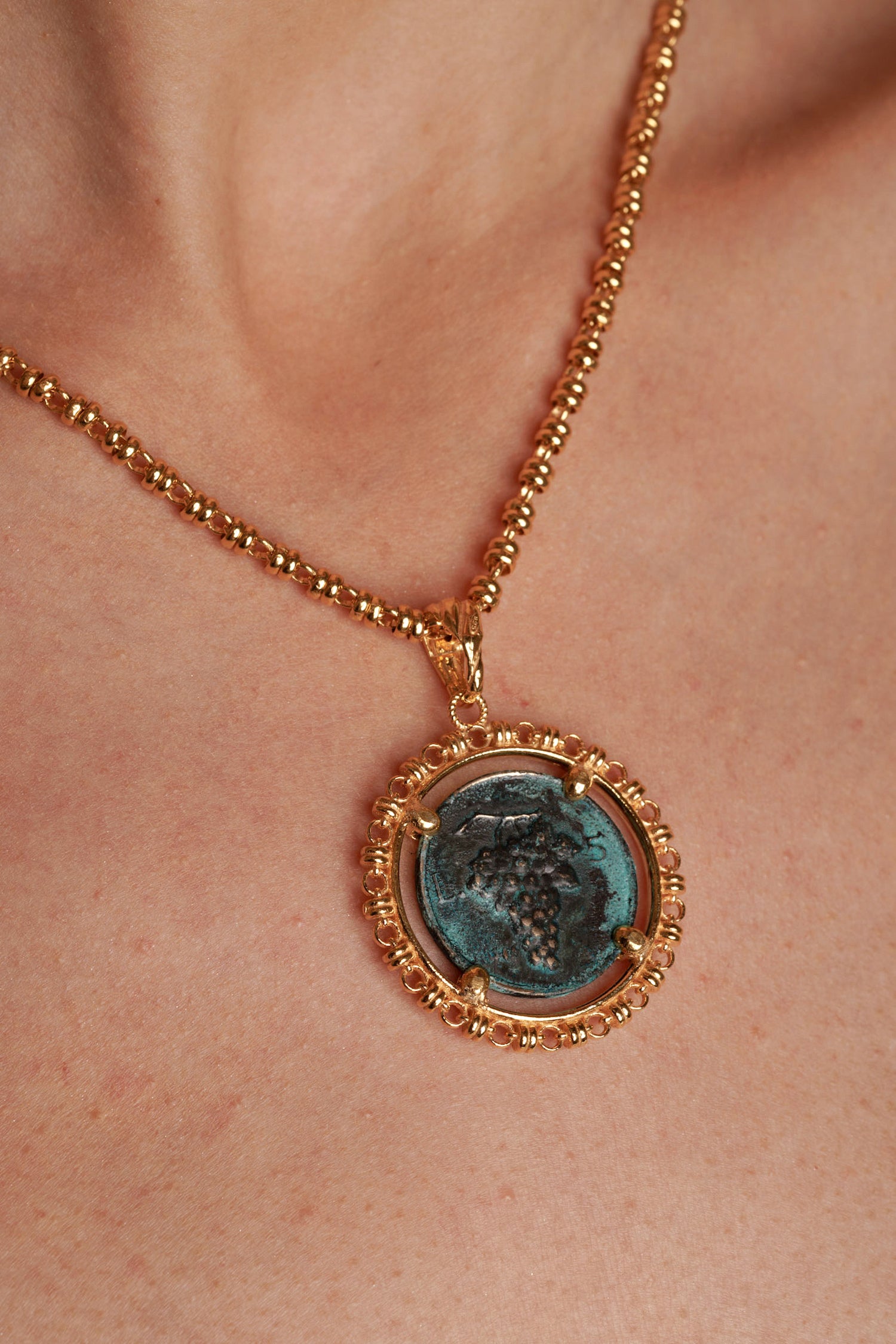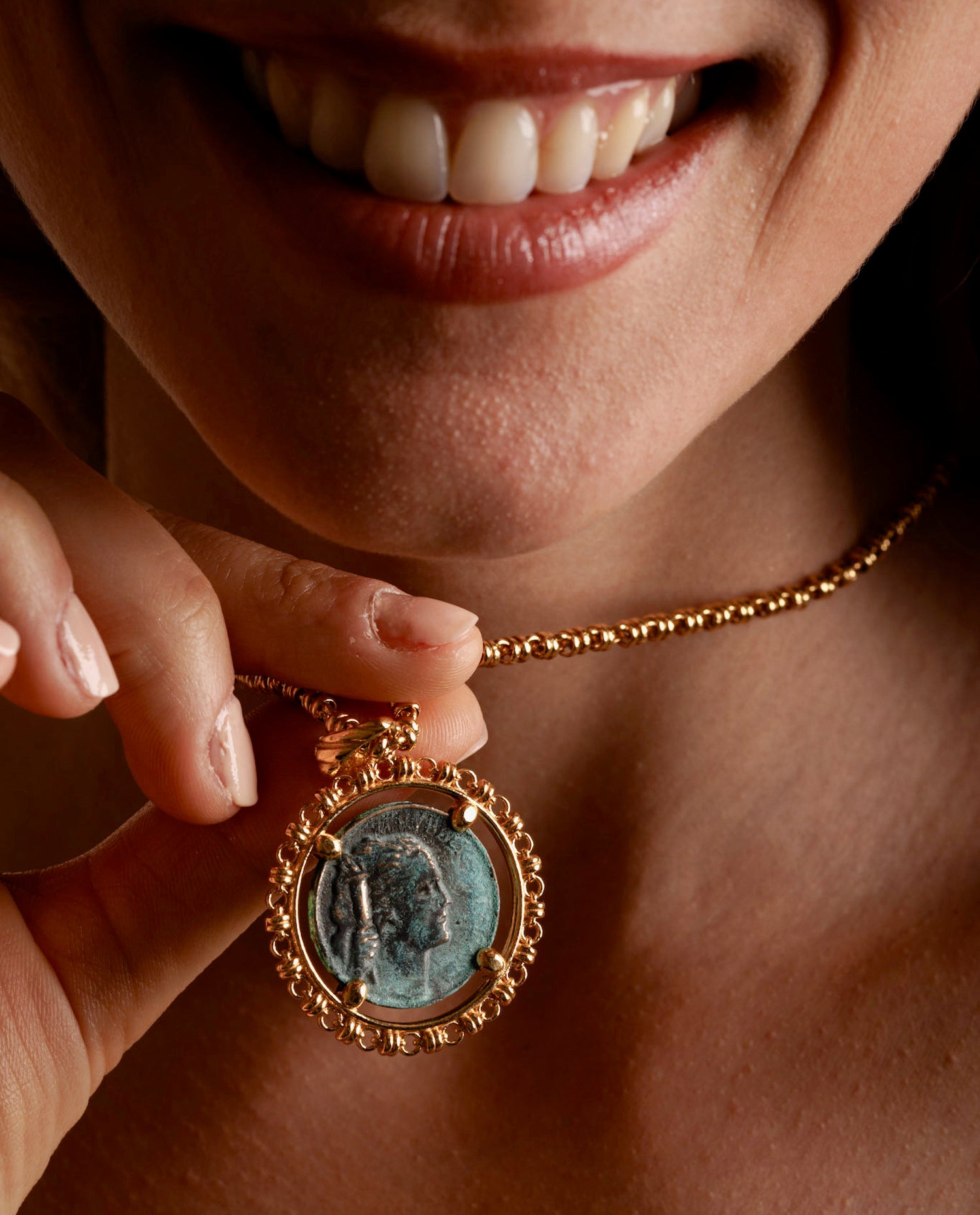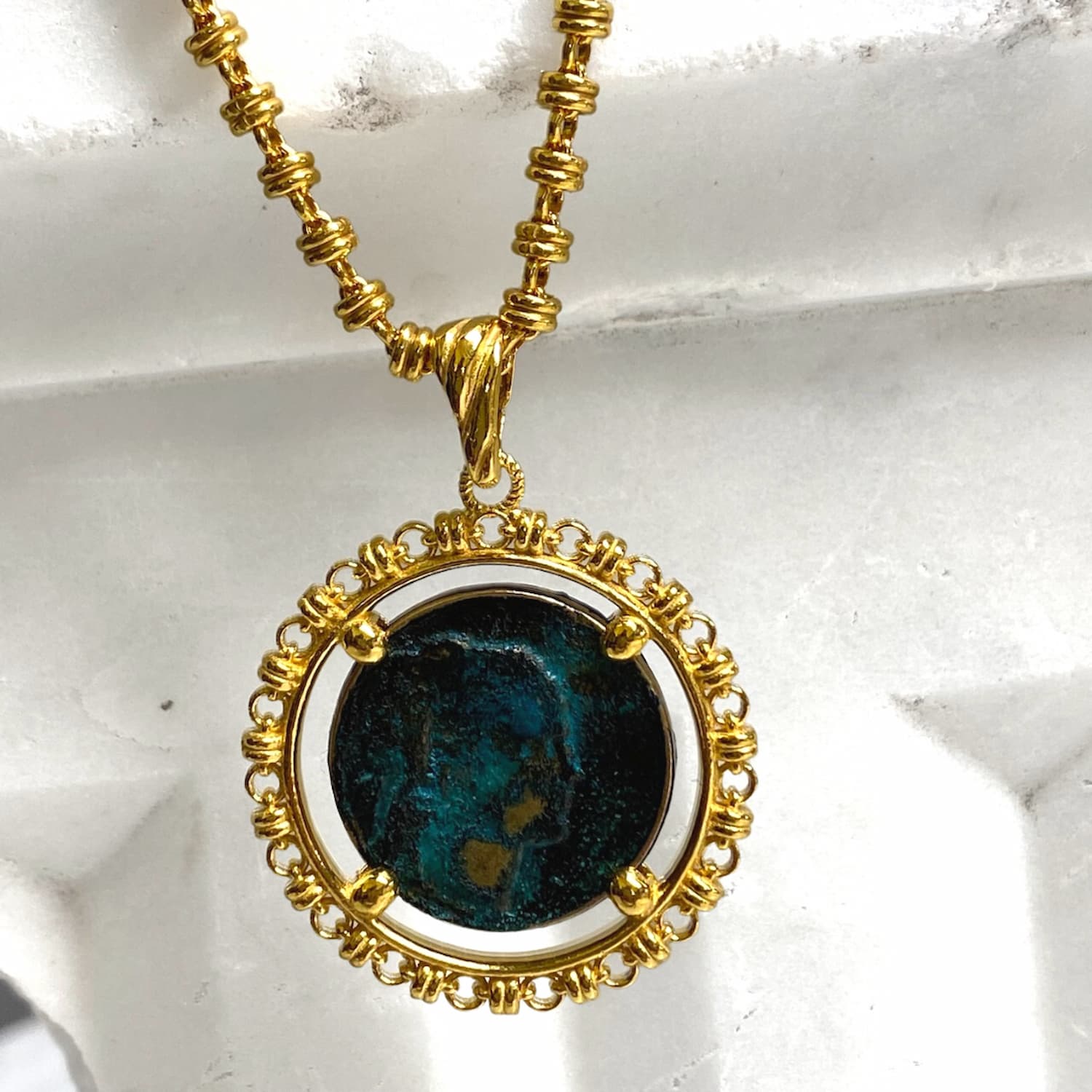 THE HARVEST MOON:
A NECKLACE THAT CARRIES DREAMS ABOUT THE SKY

The moon and the harvest have always been deeply connected. Every full moon closest to the September equinox is called the Harvest Moon.
Our Lune Necklace ("Lune" means "Moons" in Italian) it seems just perfect to celebrate the full moon and this magical time of the year!

Each one of the larger beads is carefully hammered by hand, giving it a distinctive texture. The rope length allows you to wear it long or to double-it-up to create different looks.
Bold and unique, this necklace is made for a true DelBrenna Diva!