BY DELBRENNA | DECEMBER 8th, 2020
DELBRENNA STOCKING STUFFERS

Tiny gifts that make a big impact.

Sometimes the best gifts are small enough to fit in a stocking!
You may consider stocking stuffers as fun little extras, while you would place the main gifts under the Christmas tree. But with jewelry, given the small size, you can easily mix it up and hide a sparkling treat where it's least expected!
As you know, a small package does not always mean a small gift, especially with jewelry. So, this year make the stocking a little more precious with a bit of treasure from DelBrenna. Enjoy our selection of ready-to-gift jewelry, small must-haves, and thoughtful stocking stuffers: charms, earrings, bracelets, and more!

DelBrenna Charms

Are you looking for inspiration? Look no further; DelBrenna charms are the ultimate stocking stuffers for anybody on your list!
Especially if your loved one already owns a DelBrenna chain - choose a new charm to add to her bracelet or necklace! DelBrenna charms clip onto any DelBrenna chain; they can be worn as pendants on a chain-link necklace or embellish a bracelet by adding a little personal touch.
Sunflowers, hearts, crosses, and coins, to name a few of the DelBrenna charms you can choose from! Add a little Italian treat to your stocking!

Delbrenna Chain dangle earrings

Sometimes the simplest things are the best: little bits of DelBrenna iconic chains, paired with shiny and polished hooks, make the perfect earrings completing any DelBrenna collection.
If you want to compliment a necklace, match the chain style, and choose the length - these dangle earrings will brighten up any look and make the perfect statement.

luce bracelets

The perfect easy and sparkling stocking stuffers: our beloved Luce bracelets! Luce in Italian means "light," and what better name for this fine, shimmering chain? The bracelets come in 3 different finishes, and they are made of 2mm faceted elements, which reflect light from every angle!


botticelli stud earrings

If earrings are your girlfriend's passion (or your mother's, your daughter's... and any other woman in your life!), surprise her by hiding these handcrafted beauties in her stocking!
Our Botticelli studs prove that everyday earrings don't have to be ordinary! The circle element's intricate design features our signature Links chain, which makes them the perfect addition to every DelBrenna collection. Inspired by the Italian Master Botticelli, these earrings are incredibly light to wear for a dreamy and unique look!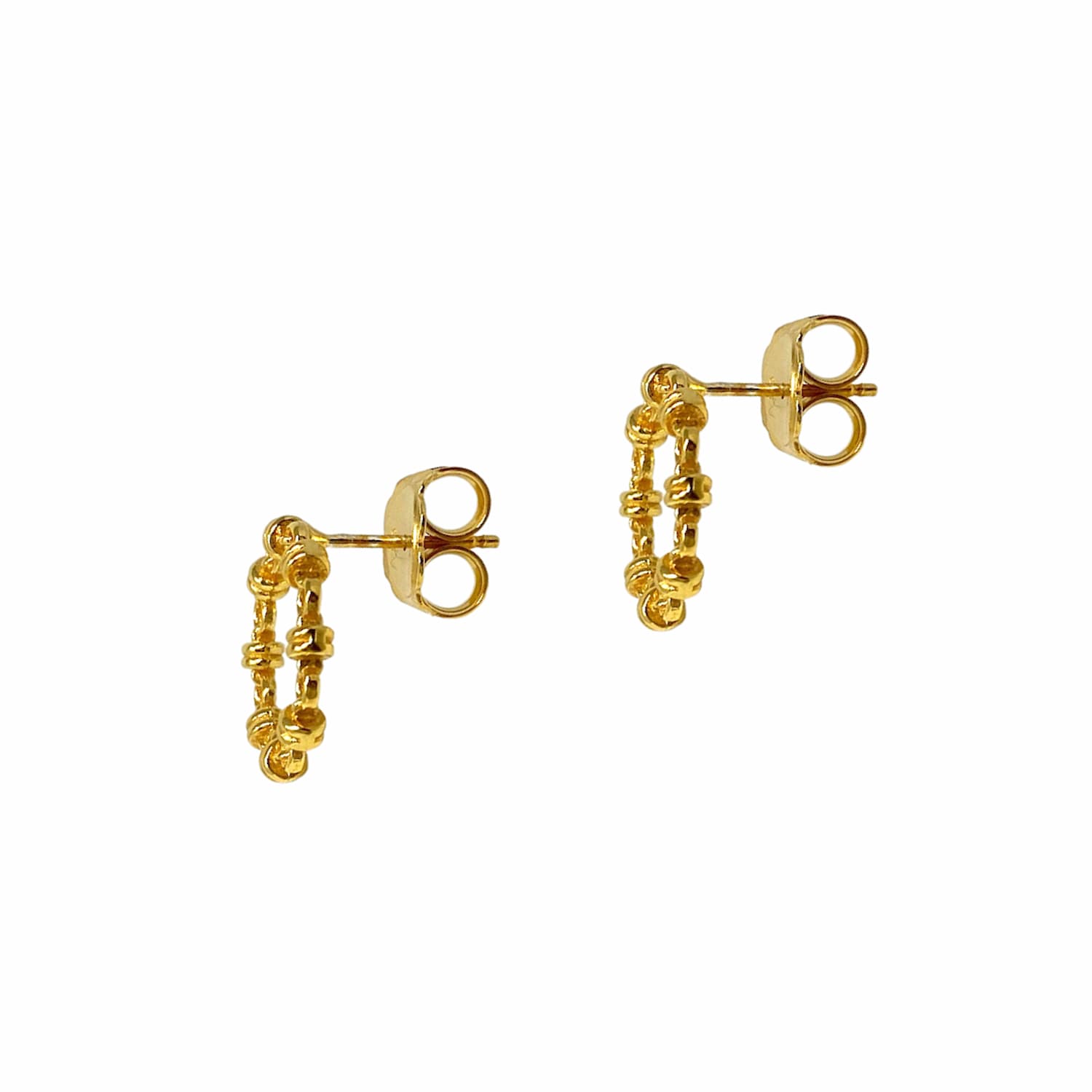 hammered bead stud earrings

Earrings are great stocking stuffers because they are small in size yet a precious and lasting gift.
Our hammered bead studs are truly special as we literally hammer every single bead for a unique shimmering texture that is always different! Versatile, comfortable, and stylish: these earrings are just what you need to make your stockings memorable.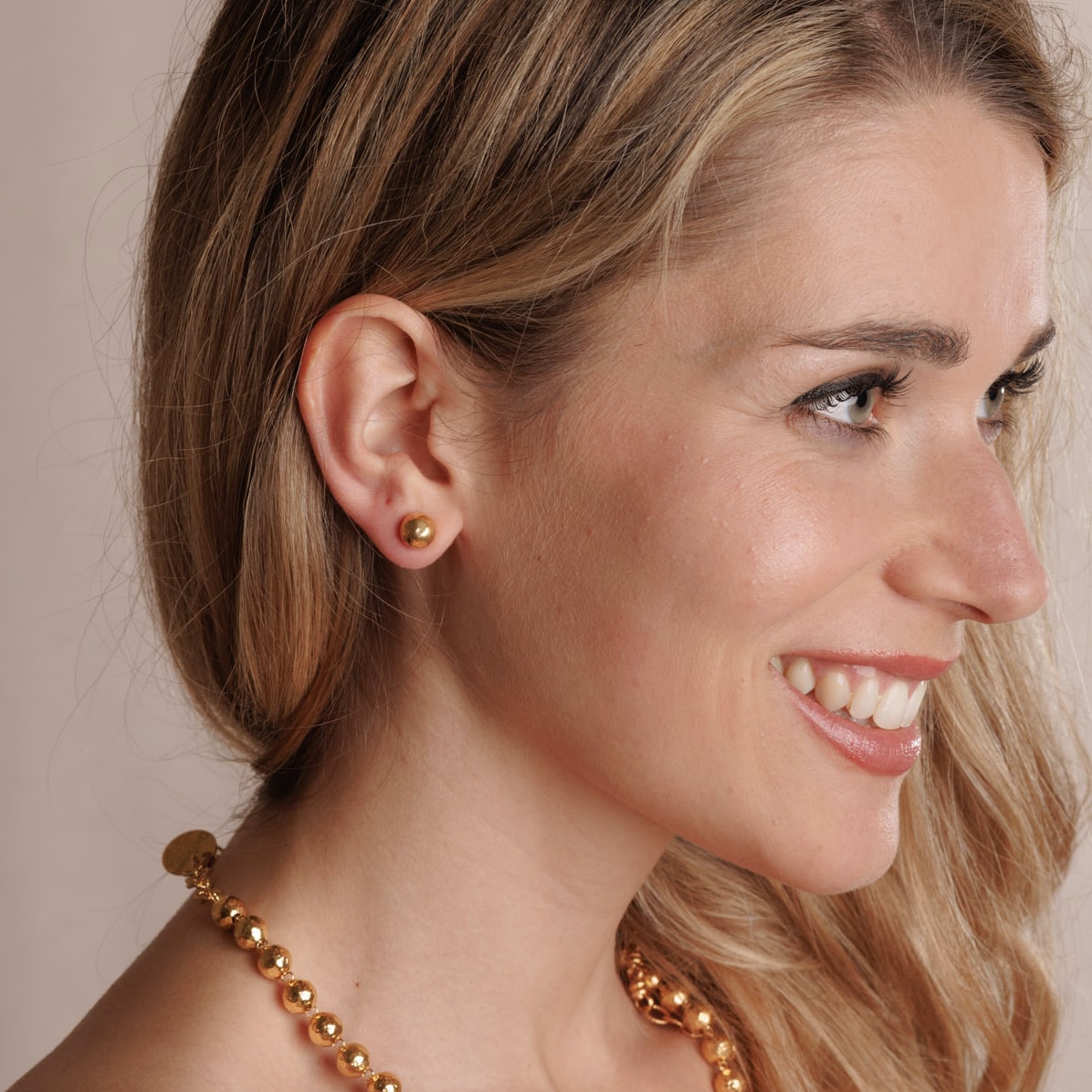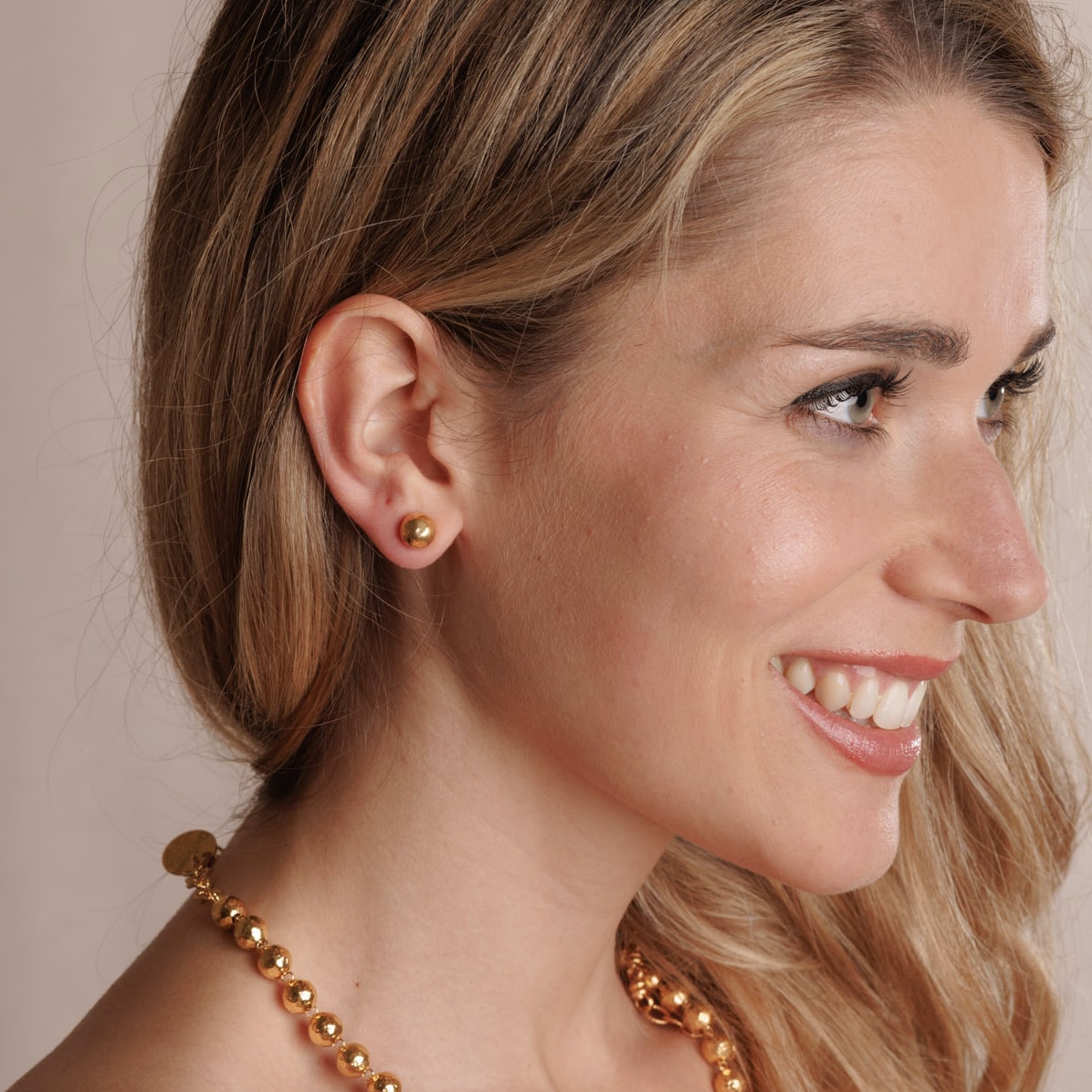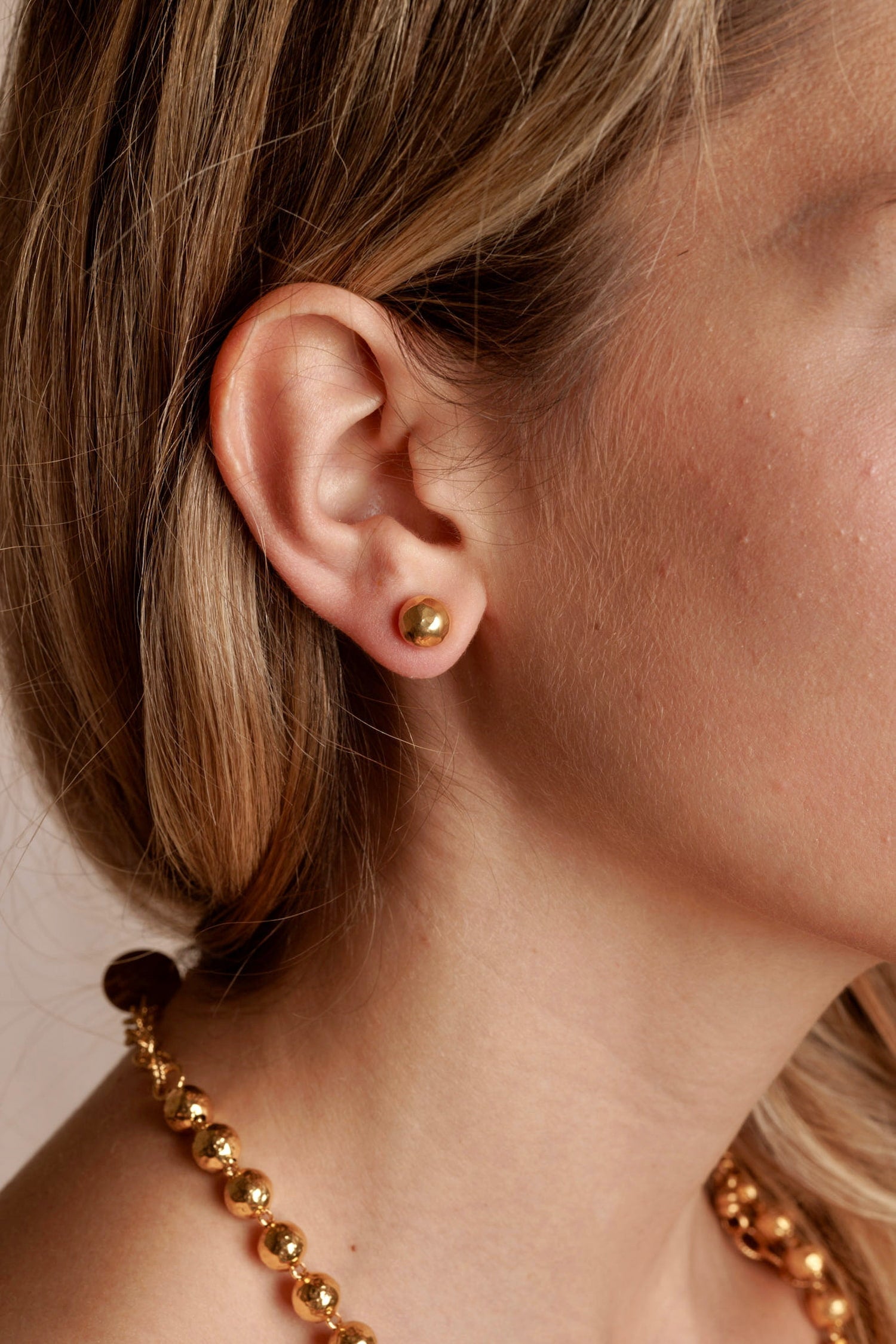 wispy bracelets

Light and straightforward, our wispy bracelets are the ultimate go-to stocking stuffers. Their chic, understated design will appeal to all ages, whether 19 or 91... Lovely alone, stacked, or as a charm bracelet, where you can clip all your DelBrenna treasures! MORE ideas for stocking stuffers