BY DELBRENNA | SEPTEMBER 28TH, 2020
DELBRENNA KEYS

Akey pendant is a beautiful symbol representing knowledge and success, freedom, and liberation.
Keys are the perfect gift for a milestone – a key to unlock the next chapter, an open door to a successful future.
For the ancient Greeks, keys were a symbol of wisdom. Other cultures hold keys as symbols of jurisdiction. The key icon represents opening doors of opportunities, freedom, possibilities... and, of course, the key to your heart!
Available in different styles and sizes, the DelBrenna Keys are radiant symbols of a bright future. A great addition to your DelBrenna chain collections.
WHY ITALY HOLDS THE KEY TO OUR HEARTS
Symbols of a great past, it is easy to associate keys with Italy.
The first lock and key device appeared more than six thousand years ago in ancient Assyria (now Iraq and Syria). Wooden pin locks and keys were commonly used in ancient Egypt.
But the Romans invented the first warded lock with brass keys.
And we love thinking about medieval times, when gates to walled cities were closed and locked with giant locks and iron keys, to protect the citizens from raids and invasions. You can still see these gates in our beloved hometown of Cortona, and some keys displayed in our archaeological museum.
Lock-up a luxurious-look with the help of a historic key pendant!
KEYS FOR SPECIAL OCCASIONS


•KEY TO MY HEART: A most iconic meaning for your loved ones... after all, on a beautiful chain, the key pendant will hover right next to their heart!

• KEY TO SUCCESS: for a graduate or someone celebrating a new job.

• KEY TO YOUR FUTURE: for someone who finds themselves at a new crossroads, such as a move, a separation, a career change, or a time of healing.

• KEY TO A NEW HOME: for a first-time homebuyer or a new homeowner.

•KEY TO PROSPERITY: for someone starting a new company, seeking a job, having a baby, and many more occasions!

HOW TO STYLE YOUR KEY PENDANTS

When styling a key pendant, our main advice is simple: the bigger the key, the longer the chain!
Large keys such as our Grande Key or our Flower Key are perfect on long chains, Opera/C length (27-29 inches), or Rope/D length (34-36 inches).
We love wearing our larger keys over sweaters on a long chain during winter months so that the key hits between the sternum and navel.
Layering two or more keys is also a favorite look, especially smaller keys on short chains such as our Princess/A length (16-18 inches) and Matinee/B length (20-22 inches).

flower key & grande key
Add a polished touch to your look. The Y-shape that the pendants form when on a chain is elongating. It is especially helpful in Fall & Winter months when we bundle up in layers and higher necklines. Choose your favorite key pendant in silver rhodium or 24k gold finish!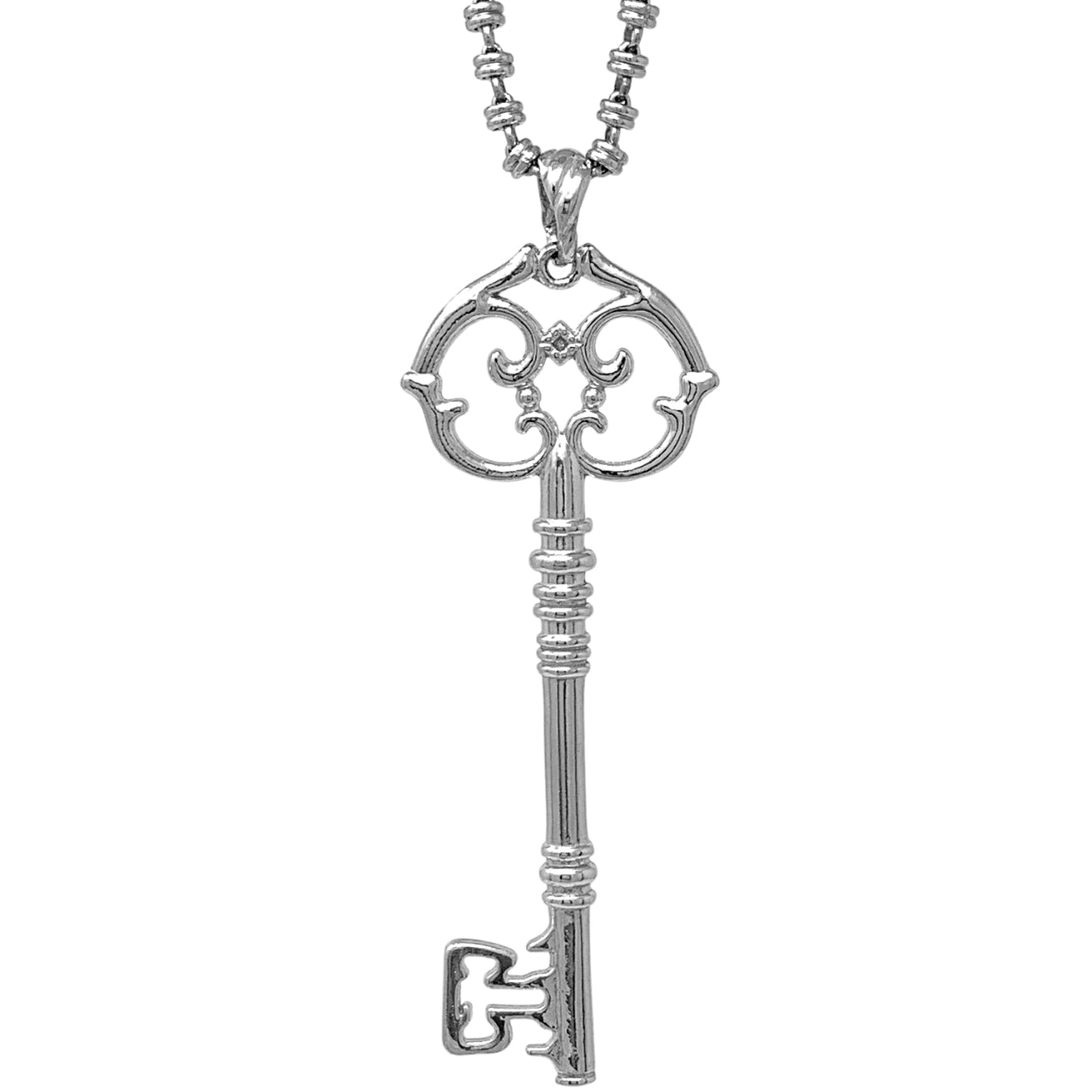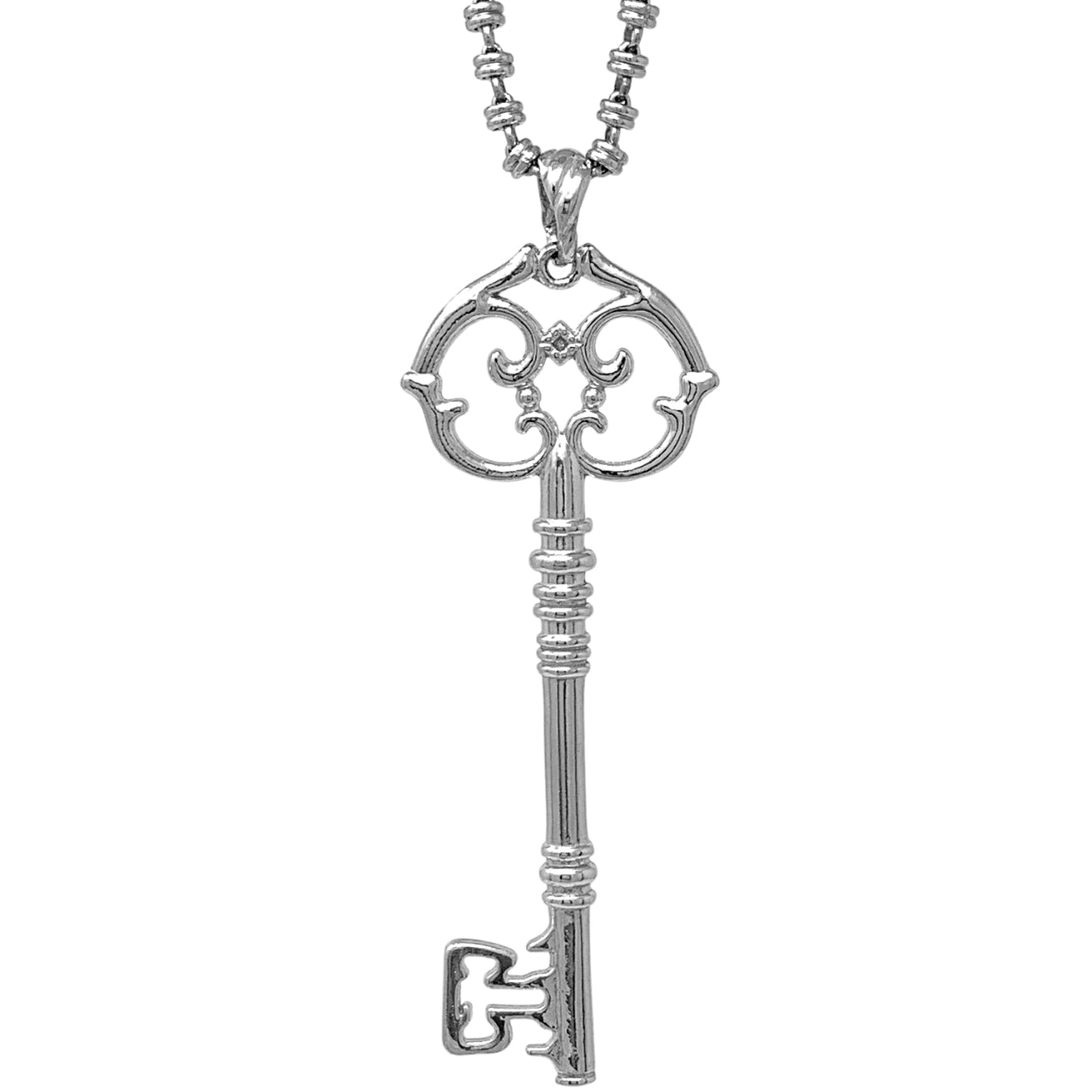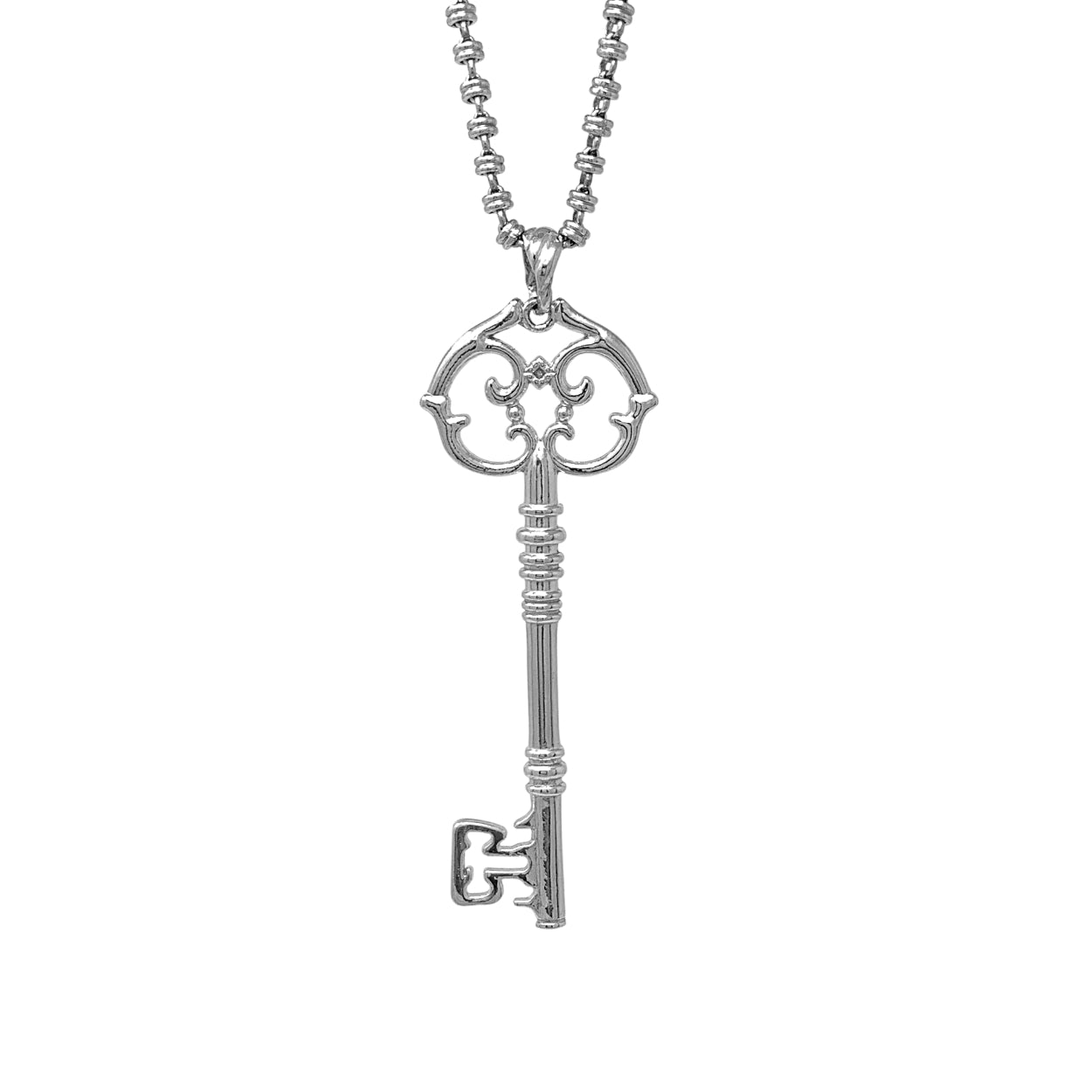 Grande Key Pendant in Gold
Brilliant beacons of optimism and hope, DelBrenna Keys symbolize that adventure is worthwhile. Our Grande Key is reminiscent of the keys in storied hotels across Italy. It reminds us that there is always something wonderful out there to discover!
 Pendant in 925 silver with DelBrenna's Signature 24k Yellow Gold Finish. Total length is 3 1/4" (85mm). Bail will slide onto most DelBrenna Chains. Chain sold separately.
Choose your chain.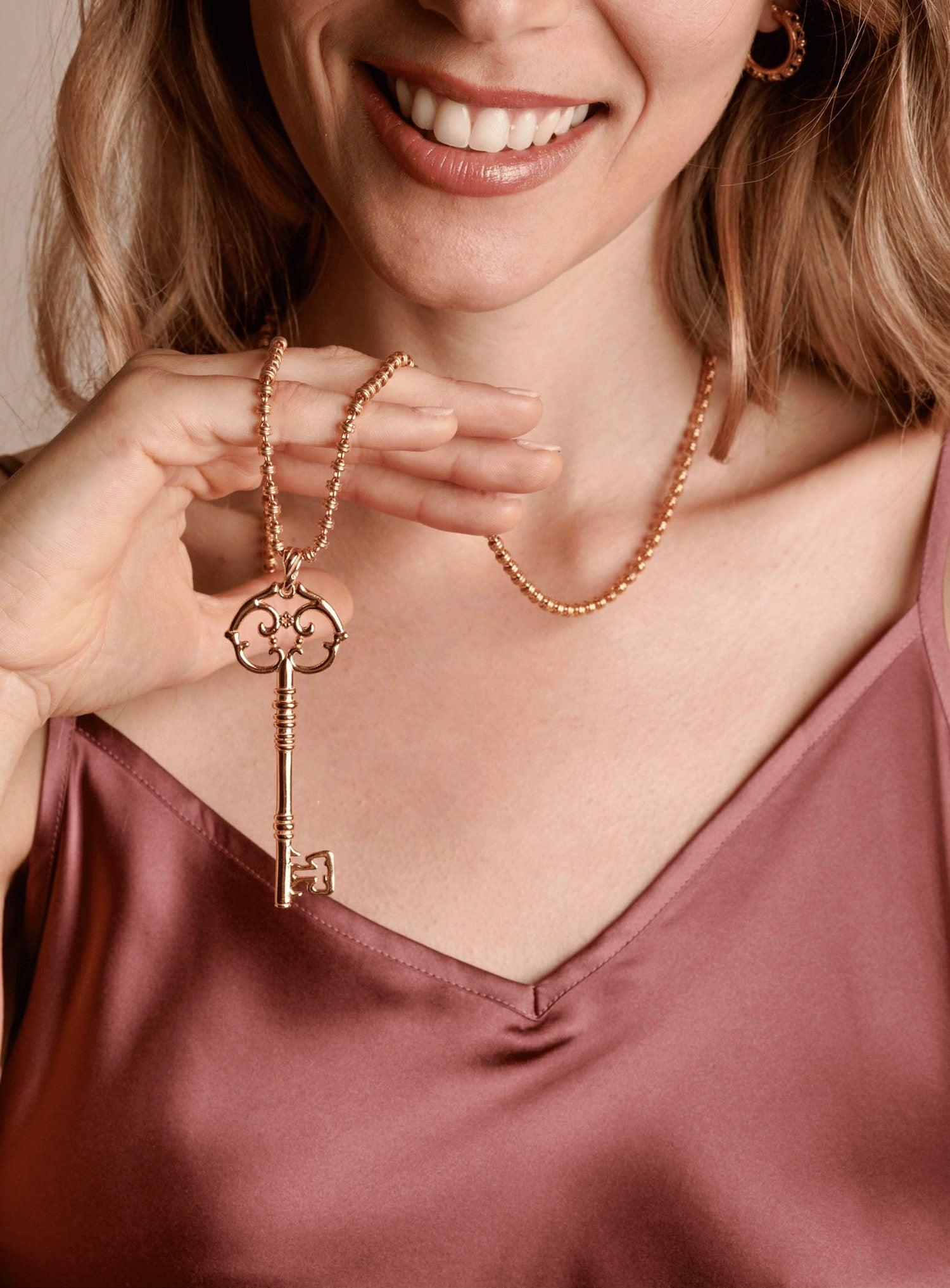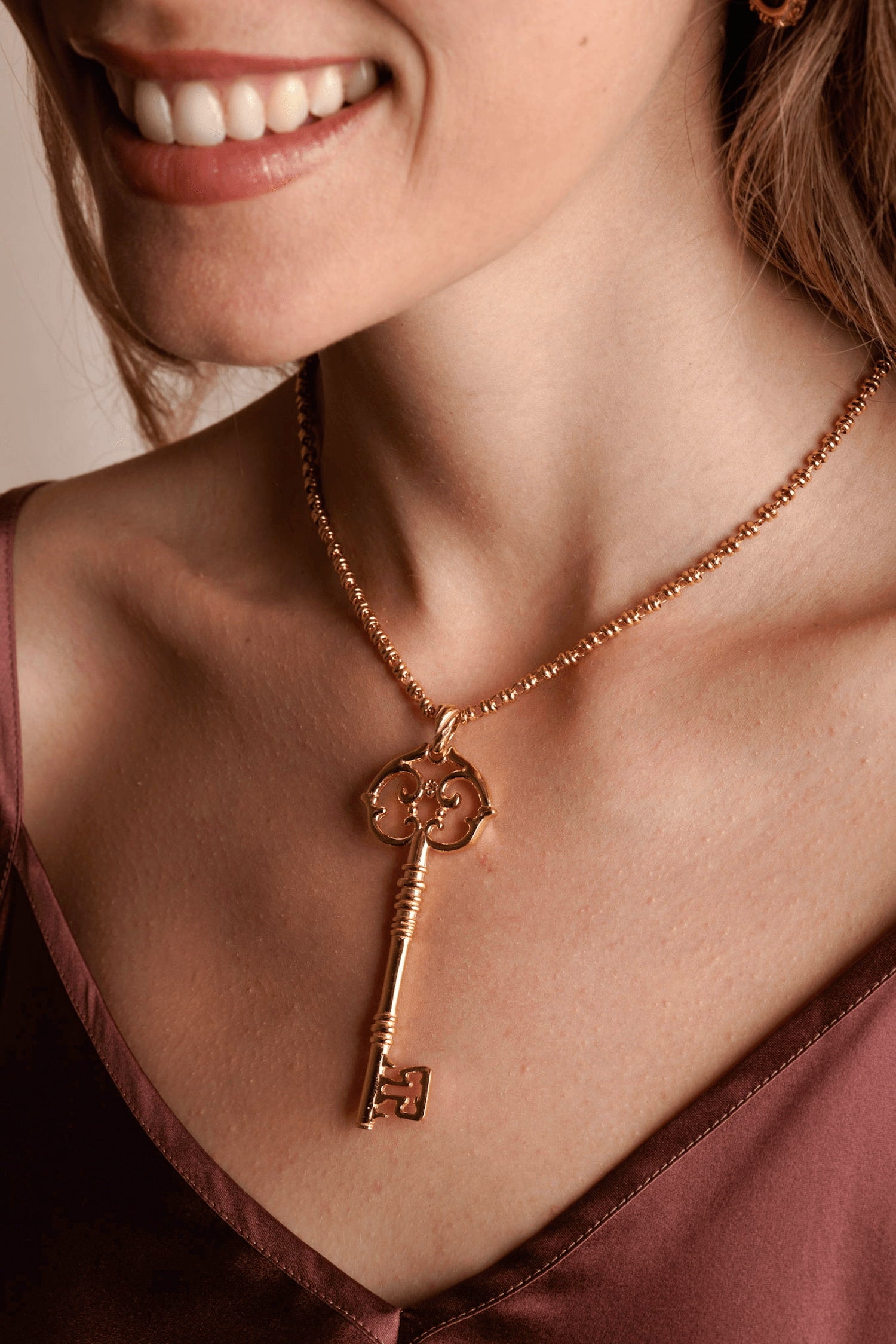 A KEY CHARM to clip on BRACELETS & SHORT NECKLACES

Magic Window Key Charm in Gold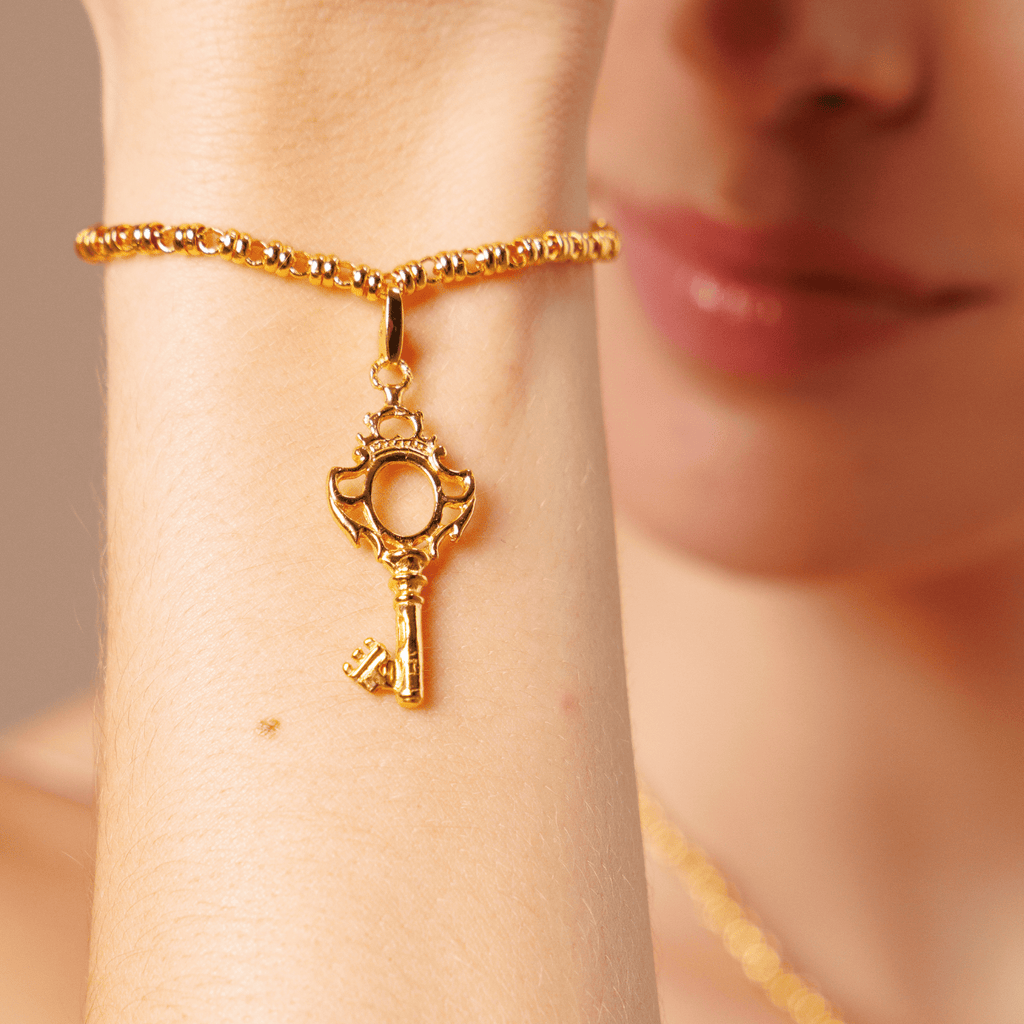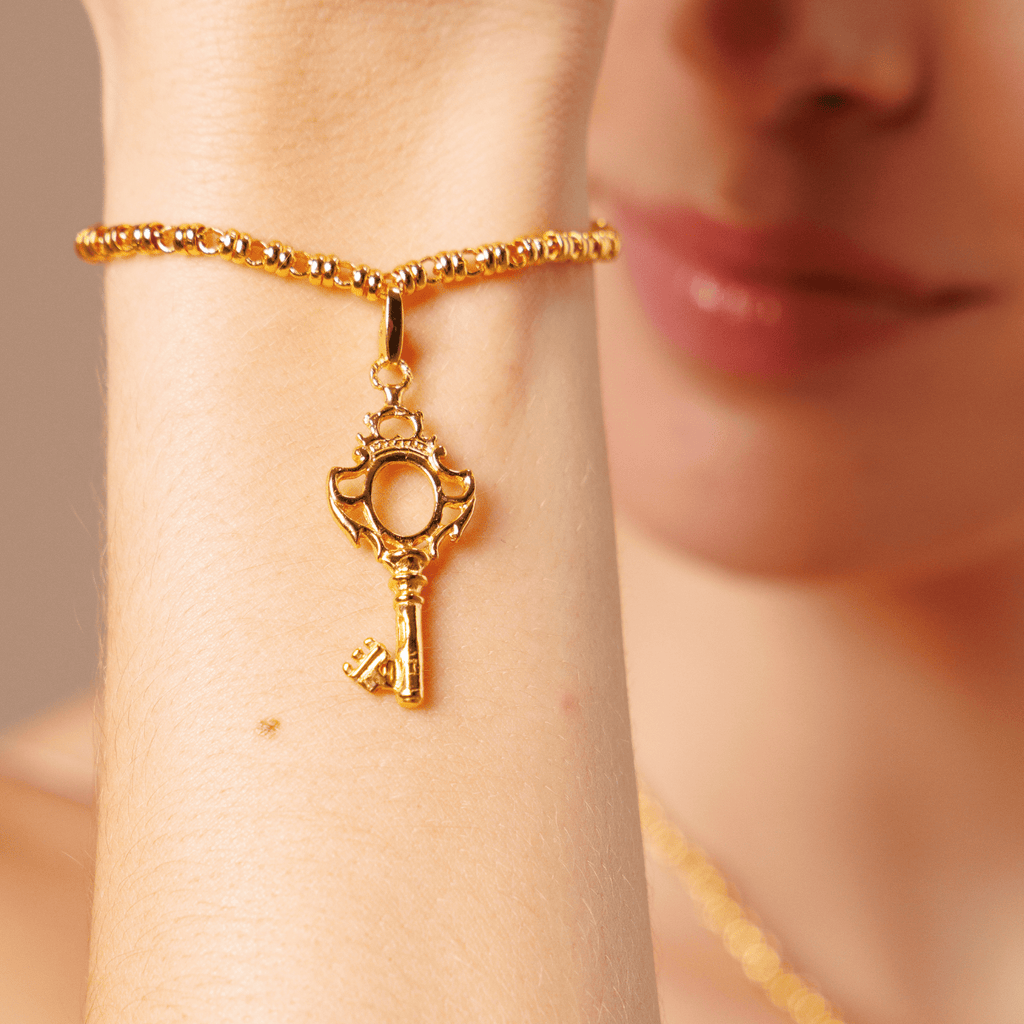 Magic Window Key Charm in Silver